Win an Oscar Nominee Swag Bag!
Want more chances to win? There's no limit on how many times you can enter!
This drawing is only open to legal residents of the 50 United States and the District of Columbia who are 18 years of age or older.
Value: $900
Share This Prize With Someone You Know Via: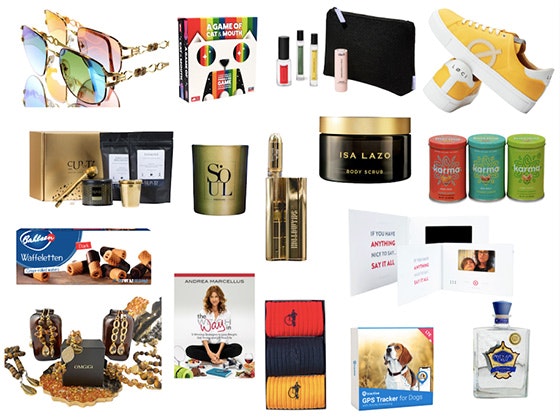 One (1) winner will Take home some of the fabulous swag included in this "Everyone Wins" Nominee Gift Bag awarded Independently by Distinctive Assets to the top 25 Oscar® Nominees including Anthony Hopkins, Olivia Colman, Amanda Seyfried, Sacha Baron Cohen, Riz Ahmed, Viola Davis, Andra Day, Carey Mulligan, and more! (Value $900.00) (Value $900.00)
This Gift set includes; A DOSE subscription to a joy focused wellness program, a gift card to create a Tribute collaborative video montage, LOCI premium vegan sneakers, Postmates Don't Cookbook comfort food coffee table, Delicious Bahlsen chocolate-covered Cookies, A collection of transformative Skincare from Miage, Trust Me Vodka and a gift from Vintage Eyewear.
Enter Now!
Sweepon Now! A Sweepon Now! prize is open to receiving an uninterrupted amount of entries! There's no limit to how many entries you can submit at any given time. More entries = more chances to win!